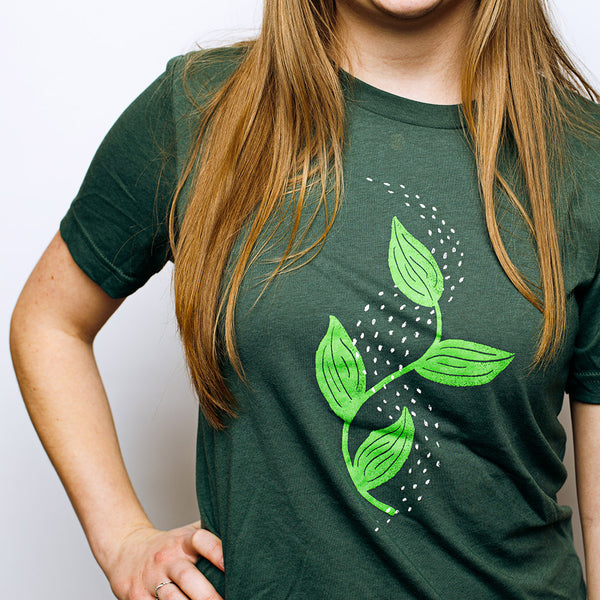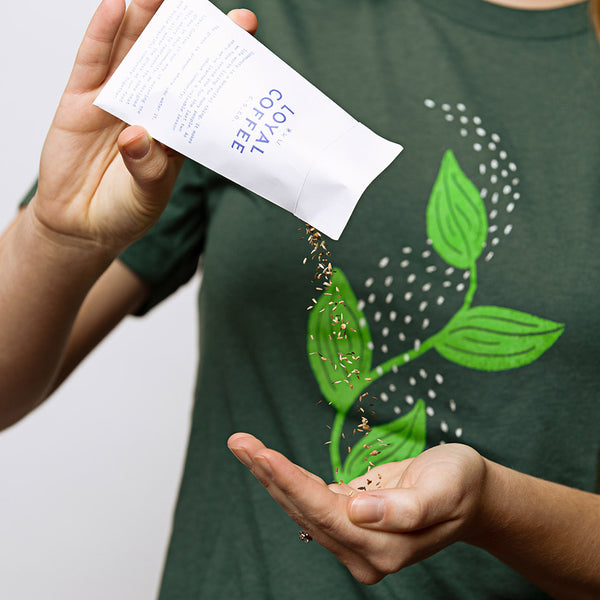 WATER THE GRASS TEE
Shirt + Seed Combo
Community is a beautiful thing. It makes life worth living for many people. As we have served you for the last two years we've learned a valuable lesson about community:
The grass is greener where you water it.
Loyal Coffee is our way of watering the grass in this community. We designed this shirt to represent the idea that we can all water the grass at our feet and build beautiful community together.
We partnered with our friends at Pikes Peak Urban Gardens to bring you this shirt + seed combo. Each packet contains seeds that are great for growing microgreens from your windowsill. Instructions are included on each packet.
---